What textbook are we using ?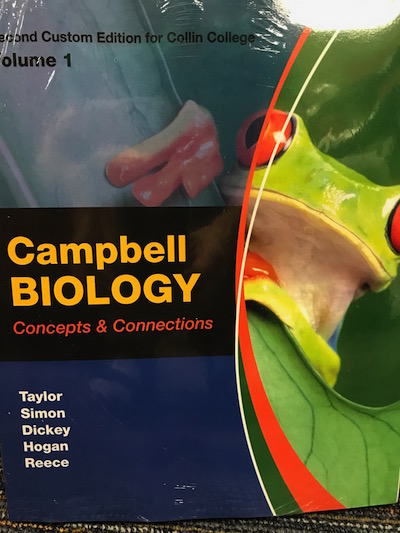 The textbook used for this class is:
Campbell Biology : Concepts & Connections ( Vol. 1: custom edition for Collin College). Authors are Taylor-Simon-Dickey-Hogan-Reece
The bookstore at Collin College has this book and labmanual available. Do not delay in getting this.... it will influence your studies.